Download free audio guides of

Venice

for mp3 players
---
Venice
Few cities can claim an heritage of priceless art and history such as Venice...
Rated
4
/5 on
23
customer reviews
Doge's Palace
If you imagine landing in Venice from the sea, as did those who came inland by ship, the first thing you see rising out of the water...
Rated
4
/5 on
23
customer reviews
St. Mark's Basilica
The mightiest of Venetian monuments, the one that really shows the greatness of Venice is undoubtedly the Basilica of San Marco...
Rated
4
/5 on
23
customer reviews
Venice Carnival
Thousands of tourists come to Venice to see and take part in its magnificent Carnival; walking round in fancy dress in this city's scenery...
Rated
4
/5 on
23
customer reviews
La Fenice
On the 29th of January 1996 the flames of a devastating fire caused by...
Rated
4
/5 on
23
customer reviews
---
iPod has changed the way we "live" music, then changed the way we sightsee.

Gladiator fights, the San Marco treasure or the Michelangelo's David will live on your iPod and tell you about Italy at the height of its splendour.

ItalyGuides.it reinvented the audio-guides, giving them the feel of "Cinema" instead of the academism of traditional ones, with movie-style music, narration by American voice actors dramatically enhancing the storytelling.
The culture and beauty of some of the most beautiful italian cities like Rome, Venice and Forence become yours just by downloading them.
Compatible with all MP3 players.
All audio guides are also available in mp3 format compatible with all players and modern mobile phones.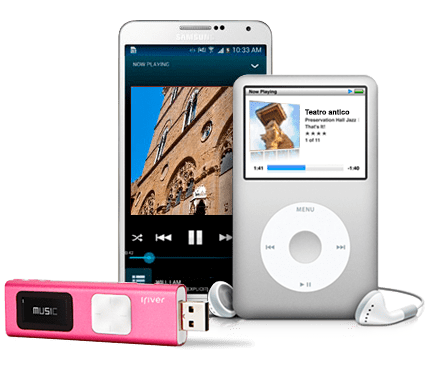 (*) iPod, Apple, iPhone and iPad are registered trademarks of Apple, Inc. ItalyGuides.it is an independent website and is in no way affiliated with Apple, Inc.