The wonders of Italy on your iPhone
Discover Italy with the best iPhone Travel Apps
These are not just ordinary travel guides, these are the beginning of a mysterious and fascinating trip: a voyage across more than 20 centuries of creativity through which art and history intertwine, telling the story of what human ingenuity has created through the ages.
ItalyGuides.it reinvented audio-guides, giving them the feel of "Cinema" instead of the academism of traditional ones, with movie-style music, narration by American voice actor Gregory Snegoff, images and video, dramatically enhancing the storytelling process.


Apps Features:
Apple maps (map or satellite view)
55 Points of Interest with GPS coordinates
120 minutes of high quality audio storytelling
Earphones functions: Play/Pause, Rew, FF, Tap for texts
Background playback
Photo gallery with over 200, georeferenced, high quality images
Share photos with your friends (Facebook, twitter, iMessage, email)
Suggested route / travel tips
Supporting iPhone 6/6plus and iOS9
No internet required for POI list and audio playback
---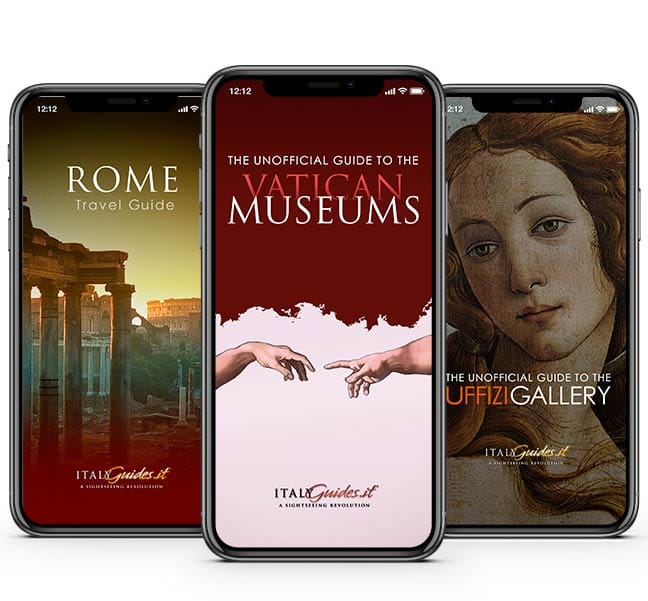 Customer reviews:
"It is a great little app with wonderful audio commentary and fantastic detail on many of the wonders of the Museum. A really well-executed application and great value..."
"Your apps saved our trip! When planning a trip to Germany, we could only wish that Italy Guides made apps for other countries as well..."
"With the dramatic music and close up pics to enhance the narrative, i was moved to tears hearing about the history and meaning of each art piece."
---
(*) iPhone, Apple, and iPad are registered trademarks of Apple, Inc.
They talked about us: